Apple TV No Sound – We have used the Apple TV for a long time now, and while it streams video perfectly, we have faced a few audio issues where the Apple TV audio cuts out now and then. As a smart home, we are on a quest to build the most convenient Smart Home.
To reach this goal, We have been trying to get the most out of my Apple TV by bringing it to work with HomeKit and using AirPlay to mirror my iPhone onto it. All this work will be meaningless if no audio comes from the device. And so I set to work.
After some hours of research on support forums and technical articles, We have written a comprehensive report on the issue.
To fix your Apple TV having no sound, ensure you've selected the right speaker system and ensure Audio Mode is set to Auto. If not, go to Menu->Settings-> Audio and Video>Audio Format> Change Format>New Format, and switch it to Stereo.
Apple TV No Sound – What does this mean?
The Apple TV is a versatile streaming unit that gets updated fairly regularly and has, without a doubt, been called much better than it was on release. Unfortunately, the Apple TV is not impervious to audio problems, even today.
Now and then, the audio from the Apple TV gets cut out without caution. Whatever you do, sometimes the audio doesn't work at all. So yes, there may be circumstances where your external speaker system or TV audio can be at fault.
It heavily depends on the external sound system you're using and your TV audio. However, even if it doesn't, we'll guide you to complete some troubleshooting procedures to correct the same.
Steps to Fix No Sound Issue on Apple TV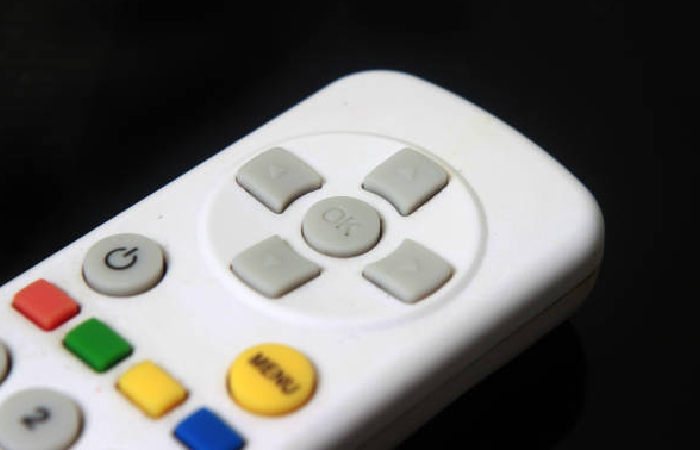 STEP 1: Take your Apple TV remote and press Menu.
STEP 2: From the window jack on your screen, scroll down to Settings and click on it.
STEP 3: Inside the settings menu, click the option called Audio and Video.
STEP 4: You'll take to the audio and the Video settings menu. Here scroll down and select the option called Audio Format.
STEP 5: Click on the only available option, Change Format.
STEP 6: Your Apple TV software will prompt you with a window where you should select Change Format again.
STEP 7: You'll take back to the previous window. Here, scroll down, select the option New Format, and switch it to Stereo.
STEP 8: Use your original TV remote and go to your television's Audio/Sound settings.
STEP 9: Please Select the Audio OUT option and set it to Optical.
STEP 10: Select Digital Sound Out <PCM> under Optical.
Still Unable to Fix it? No Sound Issues on Apple TV? Here are some Troubleshooting Tips
Further troubleshooting procedures you can try include rebooting the whole Apple TV streaming system and slightly audio hardware connected to the Apple TV.
Check and tighten all the HDMI wire connections. Also, ensure that you've selected the right speakers in the Audio and Video settings option in the Apple TV menu and ensure the Audio Mode stands set to Auto (but some TVs require 16-bit).
Moreover, it's always better to use the updated application for Apple TV and update your system if you haven't done it yet. We have provided a detailed account of how each of these troubleshooting procedures places to use below:
Rebooting the Apple TV system
I'd recommend you reboot your Apple TV system from time to time. Rebooting is an effective way to fix some minor technical issues that often might occur in your system, especially if the video you're air-playing has no sound.
If you're lucky, a reboot might fix the issue here. It is because, on rebooting your Apple TV, the RAM gets cleared, thereby preventing your RAM from getting excessively clogged. Rebooting also ensures that all the programs running in your Apple TV system come to a halt, thereby giving your system a fresh start.
For rebooting– In your Apple TV remote, hold on the Menu button and the TV button simultaneously for about six seconds. Ignore the sleep dialogue that pops up on doing so. Instead, you'll notice that the LED in the Apple TV device gets starts blinking after the power goes off. That indicates that the system is rebooting.
Rebooting the hardware related to or connected to the Apple TV system
Sometimes, the audio problems result from the external sound systems connected to your Apple TV. It might not be your Apple TV at fault. Hence, we recommend you switch off and disconnect each external audio hardware system connected to the Apple TV, wait for at least 30 seconds to one minute before you switch on, and reconnect them back to your Apple TV again.
Check and tighten all HDMI cable connections:
Audio problems can also often arise due to minor connection issues. Therefore, we recommend you check all HDMI cable connections and ensure that your HomeKit soundbar or television audio system is appropriate and tight.
Ensure you have assigned the correct sound system to your Apple TV system. In addition, you should ensure that your Apple TV recognizes the right speaker system connected to it as it is audio output.
These are some of the procedures often disregarded by the users and are, therefore, very important.
Let's go through the steps to do this:
Step 1: Press the Menu button on your Apple TV remote.
Step 2: From the Menu that seems to be on the screen, scroll down and select Settings.
Step 3: The Settings menu opens. Please scroll to the Audio & Video option and fix it.
Step 4: Select Audio Output from the new main Menu that appears on-screen and assigns the correct sound system.
Check for updates
These updates make Apple TV system software more refined and optimized. Of course, your system gets better and better with each update, so it's good practice to update the system as each update rolls out.
Often most of the issues faced by the user are addressed by the most recent updates. These are the steps to check for an update on your Apple TV.
Step 1: Use your Apple TV remote and press the Menu button.
Step 2: Go to Settings on the menu window and click on it.
Step 3: Click on Software Updates and select Update Software.
Step 4: And also, dialogue appears on your screen if there are any available updates. Select Download and also Install to start the updated process. Stay patient, and do not disconnect your Apple TV while the update process continues.
Conclusion
As it turns out, the Apple TV's audio issues are not a very uncommon error to occur. Its troubleshooting procedures are also relatively easy and less time-consuming.
I hope the information provided in this article has helped you solve the audio issues you faced. However, if you still face the same problems repeatedly, I recommend contacting an authorized service centre.
Related Searches:
apple tv not playing sound on netflix
no sound on apple tv 4k
apple tv sound not working 2022
apple tv no sound samsung tv
samsung frame apple tv no sound
apple tv no sound random
apple tv no sound roku
sony bravia apple tv no sound
apple tv app no sound android tv
apple tv no sound on sky
Related posts