Multi-channel marketing combines many sales and advertising channels into a unified strategy to attract customers. This approach efficiently and effectively communicates the value of a product or service by leveraging the unique strengths of specific marketing channels. These channels include, but are not limited to, email, direct mail, websites, social media, banner ads, or a retail store. In addition, marketers can leverage multiple distribution channels to allow customer to purchase the products at their convenience; For example, a business can sell products at a specific physical retailer while maintaining its online store.
The Benefits of Multi-Channel Marketing
Marketers have been praising multi-channel marketing for decades, with research claiming that multi-channel customers spend two to five times more than single-channel customers. Let's illustrate why multi-channel marketing strategies deserve this reputation.
Extended Range
When marketers expand their marketing efforts into new channels, they increase their reach among their potential audience members. However, many customers interact over a limited number of channels. So as you expand your campaigns to more channels, you can find customers with untapped buying potential.
Increased Engagement
More channels often lead to more touchpoints with potential customers. So It gives consumers more opportunities to interact with the brand and opens up new communication channels between the organization and the customer.
Reach Consumers on Their Preferred Channel
Consumers interact with many different media sources every day. Instead of waiting for customers to find their brand, marketers need to know which channels these consumers prefer to use and pick them up where they are. For example, a customer who has a fleeting interest in your product or service may want to receive display advertising on television, while a customer who is almost ready to buy may want to read detailed reviews of your brand online.
Combined Channels are More Efficient
When marketers develop a strategy that brings together campaigns from multiple media channels, it creates opportunities for more impactful messages that consider the customer journey. It's possible to combine a variety of channels and messages, but let's take a closer look at two proven examples of channels that can be combined for more effective campaigns:
Social and TV
Nielsen Research found that campaigns with TV and Facebook touchpoints saw a 12-point increase in brand recall compared to campaigns that only took place on a single channel. Indeed, social media helps amplify marketing messages by reaching potential customers frequently and being highly targeted.
Radio and Television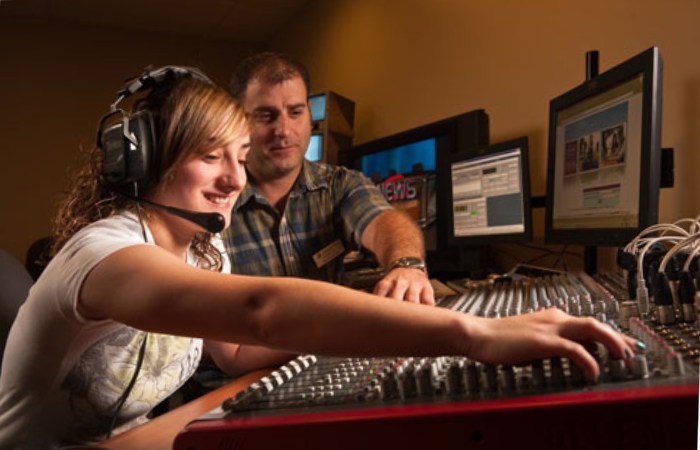 Radio advertising is design to help consumers remember television commercials. When these two channels are combined, brand recall for TV advertising has shown to improve by 35%. This effect can occur because it is highly profitable to expose consumers to short radio advertisements frequently. Brands can then solidify their image with more impactful and engaging TV ads.
What Future for Multichannel Marketing?
In the future, marketers will use new technology to send notifications and alerts directly to a buyer's phone. It also becomes more personalized and targeted through better use of user data. Here are sure of the trends that will change marketing strategies in the future:
Keywords
Beacons can send a Bluetooth signal to nearby devices that trigger a push notification or display a specific message. Marketers use in-store beacons to notify potential customers of special offers. For example, Target has been testing Beacons, where the app will give shoppers a phone notification letting them know about a headset deal while browsing the electronics department. Expect more businesses to use beacons to market to buyers in the future.
More Specific Notices
According to a study by Experian, 59% of consumers have stopped engaging with four or more brands because of misguided communications:
Brands that fail to engage prospects with personalized messages risk distracting them from future communications. Therefore, companies will use more prospect data to increase personalization and avoid misdirected communications in the future.
Integrated Marketing Experience
Organizations are increasingly integrating data from various channels, including social media, email, search, display, and mobile. In the future, new tracks such as virtual reality will also be integrate into marketing campaigns. This will help increase campaign effectiveness and create a better experience for potential customers.
One Channel is No Longer Enough
Your business is probably already using multiple channels to reach potential customers and increase conversions. Giving your visitors a consistent experience across their medium of choice improves your chances of success.
Once you've established your multi-channel marketing strategy, streamline the process of designing a consistent user experience with our 100% customizable post-click landing page platform. Sign up for an Instapage Enterprise demo today.
Conclusion
Multi-channel marketing combines different sales and advertising channels for marketing purposes. Distribution channels include a retail store, website, or mail order catalog. Multi-channel marketing is a matter of choice.
Also Read: What is Cloud Storage? – Types, Advantages, and Disadvantages
Related posts